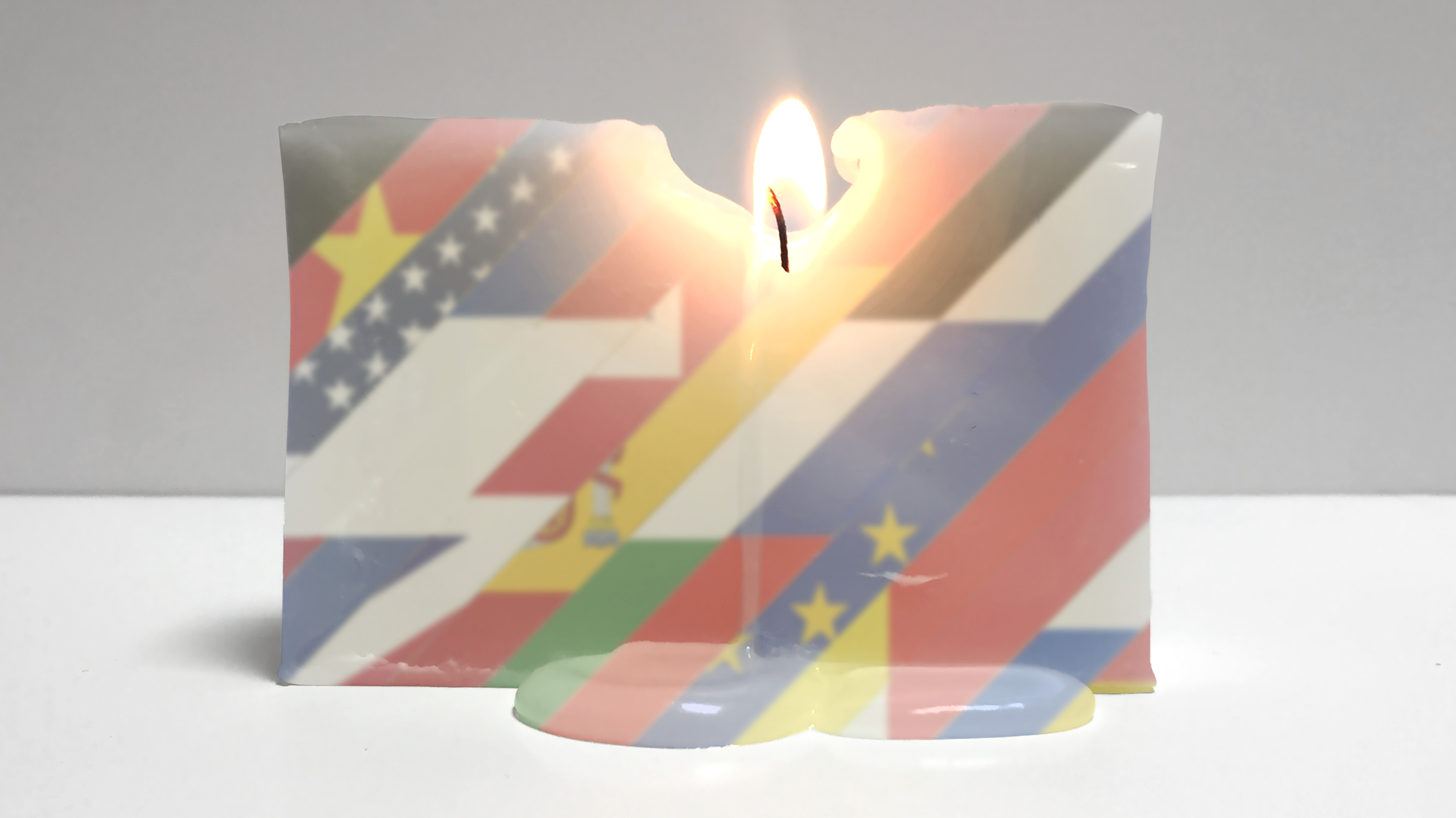 burn-a-flag: custom flag
€24.95 incl. tax*
The flag is a symbol of national pride. Burning one therefore is a very powerful message. Yet, burning a real flag can be dirty, dangerous and even illegal. Aside, most contemporary flags are made of fire retardant materials.

This flag shaped candle can be burned at home. It's safe and they always burn. Take protest home, with burn-a-flag! Enjoy contemplating the atrocities of to-be-burned nation, and show your friends you socio-political engagement.

Couldn't you find your nation's flag in our store? No worries, we can make you a custom one. Just order this product, and specify later onwards what nation you want to burn and we will provide. (occasionally, this will take a little extra time in production)

This candle is handmade from durable parafine, stearine and pigments. Its size is 11 x 7 x 4 cm.

Category Home protest
* Based on residence in Netherlands. Tax rates for other countries will be calculated at the checkout. Price exclusive of tax: €20.62.