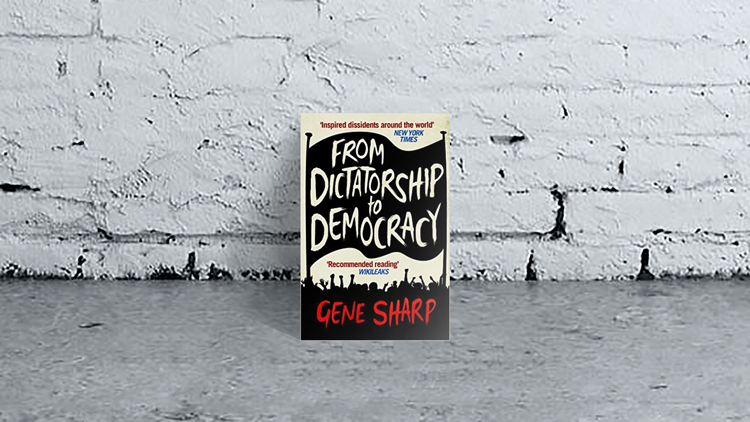 From Dictatorship to Democracy - Gene Sharp
€9.68 incl. tax*
From Dictatorship to Democracy is a manual. A manual that at first glance does not seem to made be for us, democratic people. It is a manual in which Gene Sharp, its writer, after years of research into the rise and especially the fall of dictatorial regimes has composed the key interventions that caused the fall of their respective dictator. Yet this manual is for a wider public than just the ones in struggling against dictatorial regimes, because a lot of problems people in non-dictatorial regimes encounter are very similar to how a dictator functions: they are rigid, secure in place, and most importantly: they do not plan to change nor leave.
When reading this book, one shall quickly encounter and reencounter a very important concept, the concept of 'non-violent struggle'. This concept is key in this book, for what Sharp will argue, is that violence is nearly never effective for countering a regime that has the monopoly on violence and that has the means to execute it. Therefore Sharp tries to educate its readers into strategists that fit to the problem they are facing. Sharp is a political philosopher and the founder of the Albert Einstein Institute, which researches and promotes non-violent action. Sharp has published numerously on non-violent struggle.
Category Books
* Based on residence in Netherlands. Tax rates for other countries will be calculated at the checkout. Price exclusive of tax: €8.00.