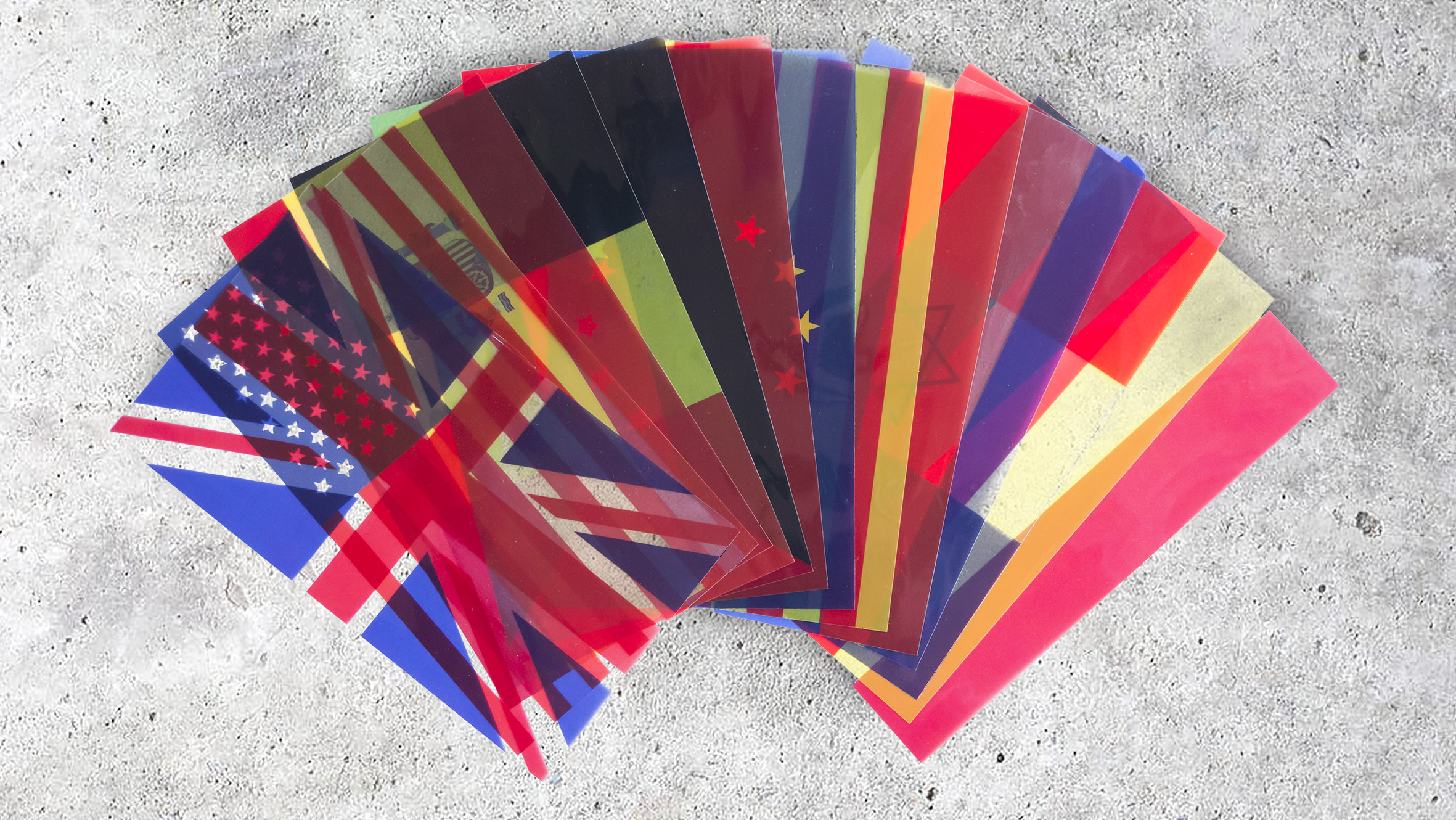 liF/Ve filters: set of 13.
€19.94 incl. tax*
Throughout the last few years a lot of crises have overcome the West. As a form of protest, as well as a form of showing empathy with the victims of crises, many have used the flag of the specific country in which a crises has taken place as a filter on their social media pictures. Thought and prayers.

With liF/Ve filters you can now 'flagify' everything, in real life! These flags are made of a durable transparent plastic and are matte on one side and glossy on the other so that they will look beautiful in any lighting situation. In this set of thirteen filters you will find the flags of those Western countries most often associated with crises of all sorts: UK, USA, Spain, Catalonia, Germany, Palestine, Israel, China, Europe, Russia, France, Belgium and the Netherlands.

Category Home protest
* Based on residence in Netherlands. Tax rates for other countries will be calculated at the checkout. Price exclusive of tax: €16.48.