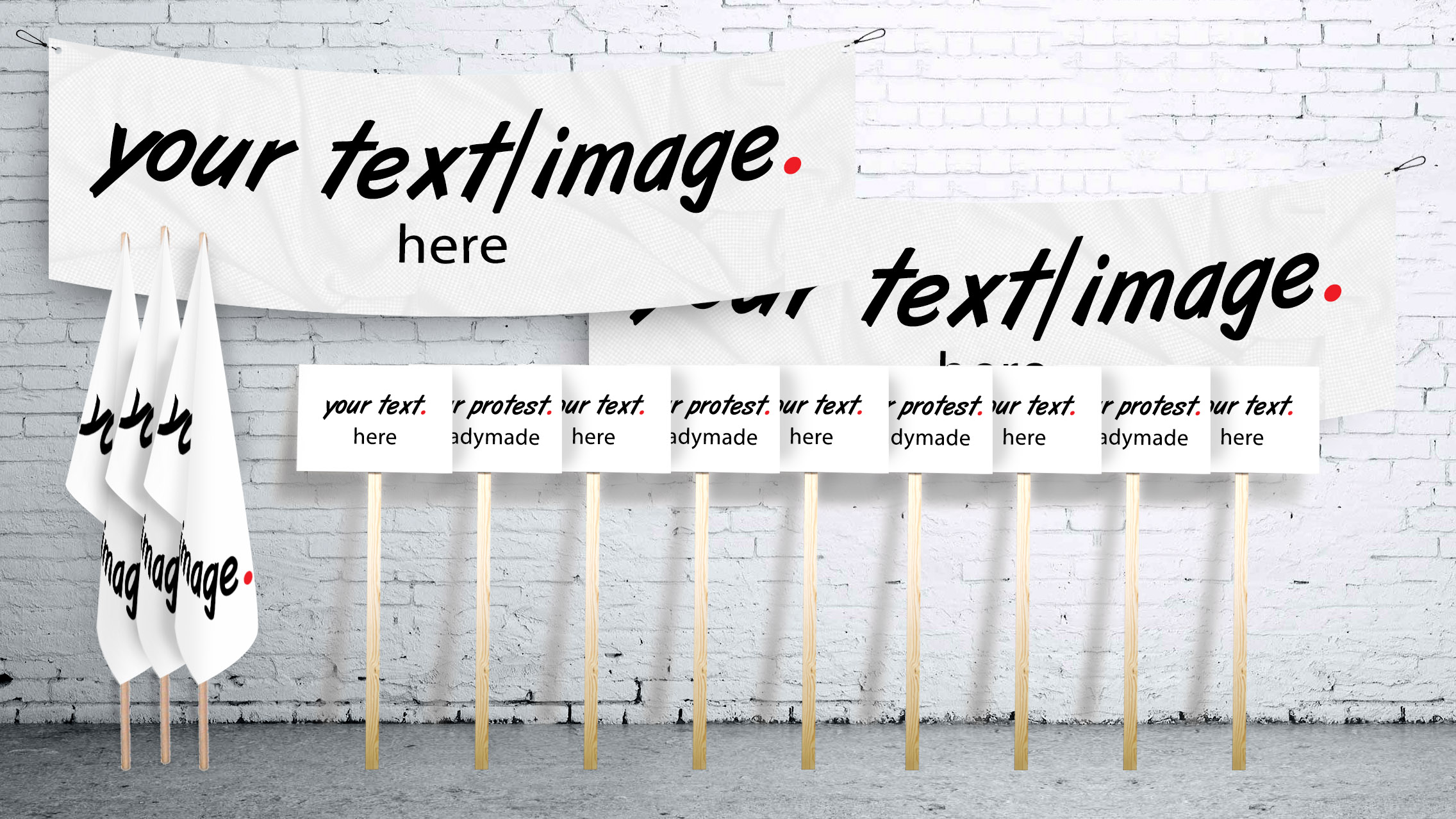 Protest sign package 2
€199.95 incl. tax*
This package offers you, and your fellow protesters, everything you'll need for your event. It consists of durable, eco-friendly and hand made protest items which are all custom made, with your desired text's and images.
It consists of:
9 x protest sign (medium; 297 x 420)
2 x protest banner (200 x 60)
3 x protest flag (110 x 60)
You'll safe 59,44 euro's (normal price 259,39)
Make sure to specify the text and or images you want to be painted onto your banner
. You can do this by adding it to the 'phone number' section during ordering or by emailing them to
info@protestsuppliesstore.co.uk
after ordering.
If you don't specify any text, we'll add a free DIY kit to your order.
Category Protest signs
* Based on residence in Netherlands. Tax rates for other countries will be calculated at the checkout. Price exclusive of tax: €165.25.