Borrow-a-Nip
€4.95 incl. tax*
Nipple stickers of men's nipples
On social media most female nipples are censored, but most men's are not. This is an issue. Since men's nipples are allowed, the Protest Supplies Store now offers them as nipple stickers. Apply these stickers onto your nipples, so you can take and post your nudes without any worries. Of course, these do remain stand-ins, until the female nipple is freed of censorship.

Borrow-a-Nip?
Borrow-a-Nip
concerns the censorship on female bodies and to be more precise, women's nipples and the representation thereof on social media. Smart algorithms determine what we can and cannot see when we scroll through our feeds. Women's nipples, unlike men's nipples, are censored on many large online platforms, such as Instagram and Facebook. The Protest Supplies Store sees this censorship of women's bodies as a problem. The female nipple is seen as a sexual object that should remain covered, whilst the male nipple may appear free and happy, both in real-life and online. The
Protest Supplies Store
have developed a temporary solution for this problem. The booklet
Borrow-a-Nip
where men's nipples in the form stickers are lent to women, so that women can cover their wrongfully regarded 'obscene' female nipples, in order to circumvent these algorithms. Of course this is only a temporary solution and the Protest Store longs for a structural change whereby algorithms no longer determine the status quo. #borrowanip #freethenipple #protest
Read more about Borrow-a-Nip:
here
See more at Instagram:
@protestsuppliesstore
Made possible by
Rachel Baas, Mina schneider, Ina Ortega, Mirthe Schuurkamp, ​​Eef Veldkamp and Pam Plaschek.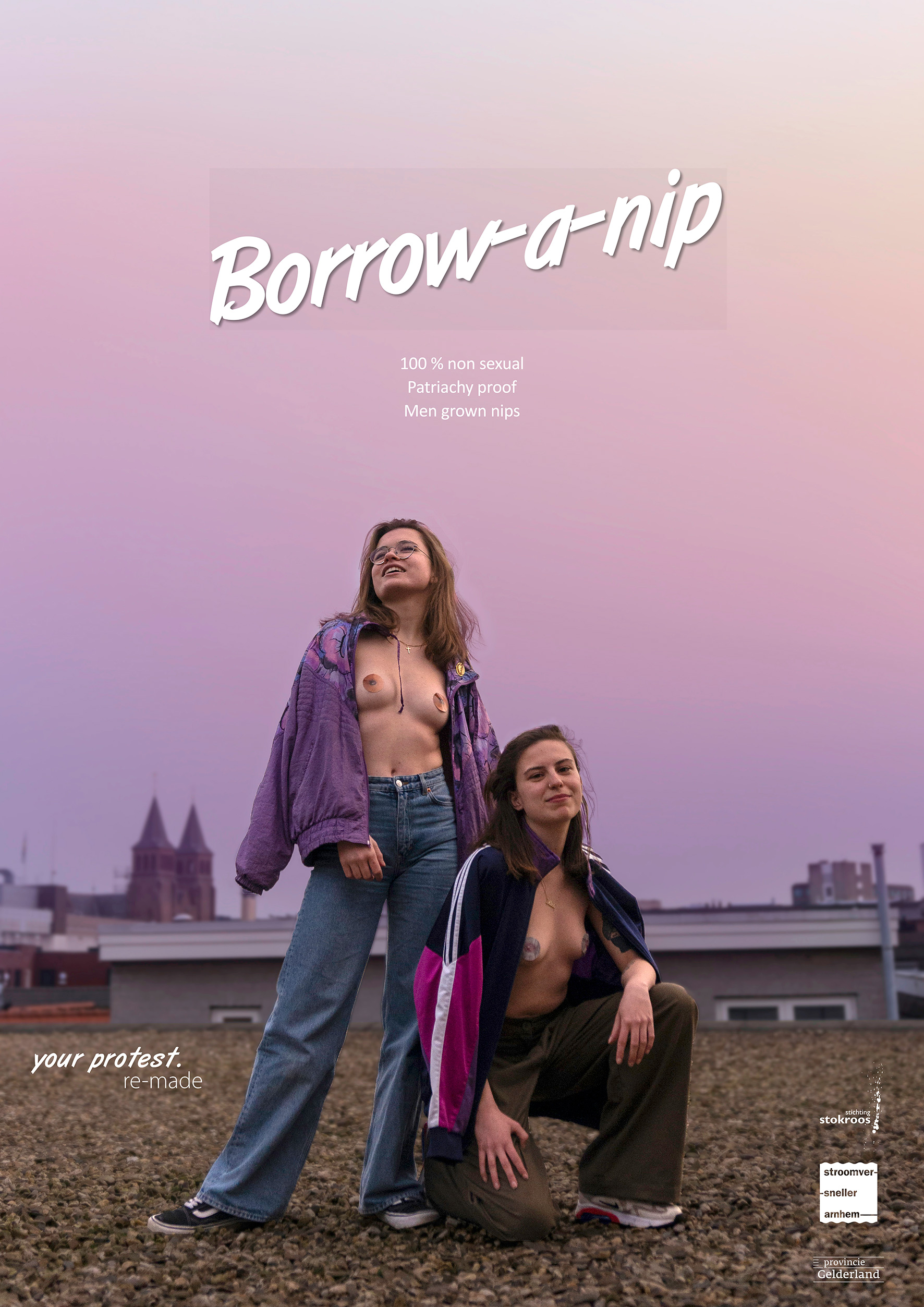 Category Home protest
* Based on residence in Netherlands. Tax rates for other countries will be calculated at the checkout. Price exclusive of tax: €4.09.